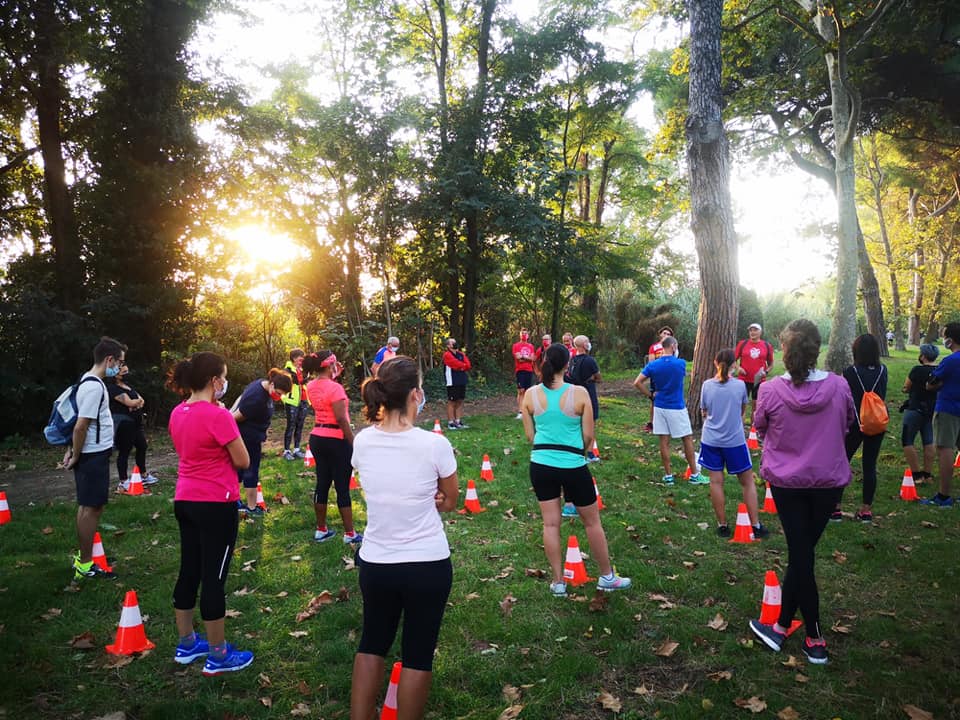 School of Runnung a 3 livelli: è partita l'edizione 2021 alle Piagge.
28-09-2021 21:30
- Corsi di Corsa ed Attività Motoria. Notizie su benefici corsa, medicina sportiva, , riabilitazione, etc.
School of running a 3 livelli by Pisa Road Runners club. Edizione 2021. Il ritorno alla normalità 2 anni dopo con qualche controllo, misurazione, mascherine e distanziamento in più. Tutto gestibile con ordine.
Viale delle Piagge ancora teatro del corso per i tre livelli condotti dai tecnici e assistenti Pisa Road Runners club seguendo il format della School of Running 2008.
Attenzione, curiosità e applicazione. Il giusto mix per i nuovi Runners! Introduzione al corso e sbocchi, benefici della corsa eppoi suddivisione a seconda dei vari livelli. Bravissime e bravissimi tutti gli oltre 30 partecipanti.
Appuntamento domenica a Marina di Pisa già con inserimento alle Tre Province e martedì per la seconda lezione quando si parlerà di calzature da running.
Si ricorda che è ancora possibile iscrivere amiche, parenti e colleghi, sempre secondo le consuete modalità e scrivendo ad
info@pisarrc.it
Fonte:
School of Running a 3 livelli